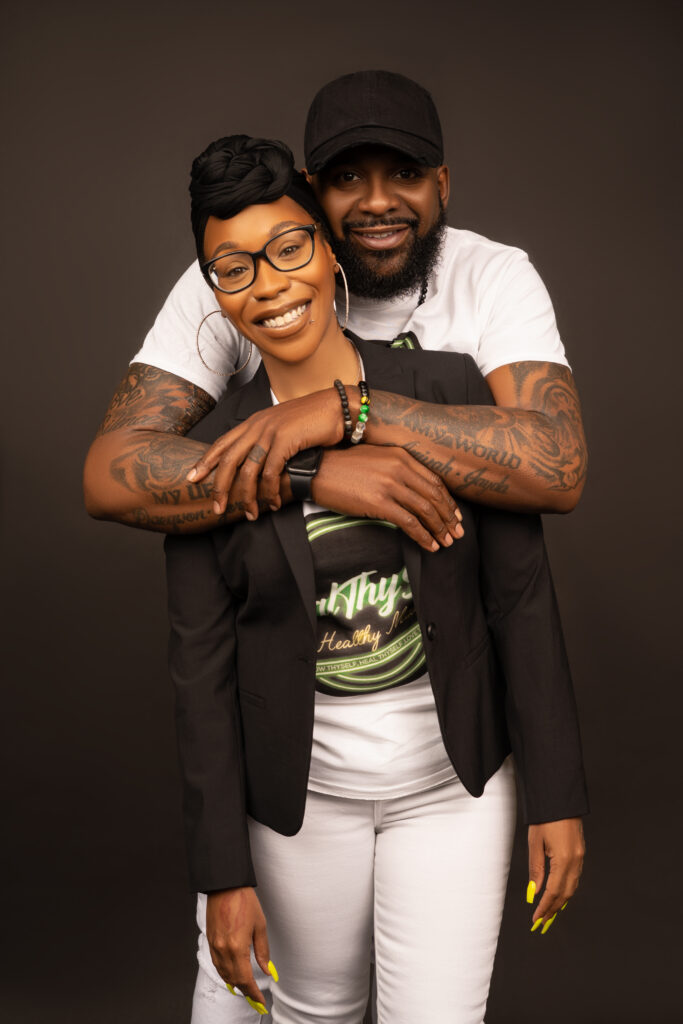 Promoting A Healthy Lifestyle With Natural Mixes
"We believe that Food has the Power to Heal us. It is the most potent tool we have to help prevent and treat many of our chronic diseases."
Healing begins internally, as our bodies tell us what is needed. The deeper we connect. The more it speaks, and that's how HealThySelf was birthed into existence. While our story began with illness; it has taken us on a journey that inspired many permanent lifestyle changes. We are a husband & wife team devoted to promoting a healthier lifestyle for the natural healing of our bodies. Our offerings are all natural, and made-to-order as we guarantee freshness with every delivery.
The couple behind the Mixes! Justin & Janiqua Morris, known as "Mr & Mrs. Seamoss."
Given the nickname by our friend, True of "True's Cultural Kitchen", as she recognized our passion behind educating the many benefits of Seamoss and natural ingredients.
Our story, rather "Journey" as we prefer to call it began with a husband's desire to heal his wife. After struggling with serious health challenges and little to no progression; we decided to do our own in-depth research after switching to a plant-based diet anchored with Irish Seamoss. In order to heal ourselves naturally, we quickly learned this journey would become more a lifestyle change than a diet used for weight loss.
As we continued the personal experience, we began to see and feel that a greater work was being done internally from the inside-out. Our eating habits began to transform our thinking patterns as we allowed our bodies to experience the connection with Self. Individually, Internally, Mentally, and Physically we were forever changed through this process of Healing ThySelf.